Quality Management
We will contribute to the society by building next generation housing
and sharing our profits with the society
Booyoung Group was certified by the ISO 9001 Quality Management System (International Organization for Standardization) in 1997, and is currently operating quality management systems on areas such as design, construction, and construction management.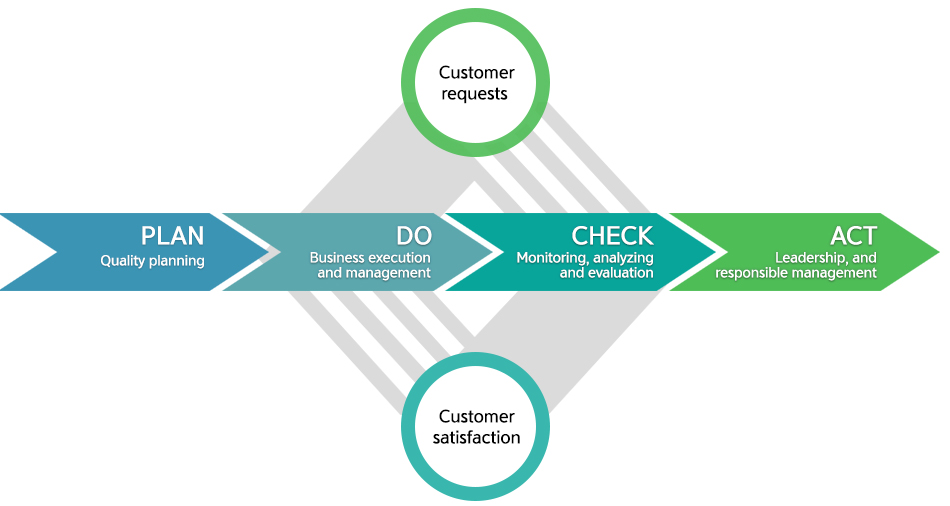 Booyoung Group sets quality goals that entails our detailed execution and continued efforts. We strengthened the line of communication between us and our customers, and will keep on improving to be loved, and trusted by our customers.
Build ideal housing environment that combines the nature with technology, and fill the place with love & happiness.
Quality Certifications
Follows international standards set by the International Organization for Standardization to build our quality assurance system
Booyoung Housing Co., Ltd. - ISO 9001 : 2015
Dongkwang Housing Co., Ltd - ISO 9001 : 2015
Gwang Young Construction Co., Ltd. - ISO 9001 : 2015